Restaurant Management
Our General Managers and Management teams and are the best in the business. From coaching and leading their teams to delighting our guests, our Management drives business forward.
Five-Star General Manager Michael Marsico
Among the many traditions of restaurateurship, love of people, sharing, and appreciation are the most basic. This is a place for true leaders who consider themselves the best...and are looking for the best of all worlds – family, challenge, respect and opportunity. Stand among the best at Maggiano's.
---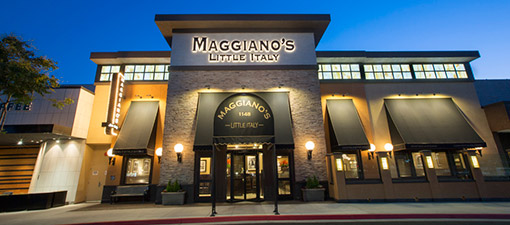 Refined Dining Experience
"You have to make that personal connection"
The pride and culture that greets our guests at the door is cultivated by our energetic, determined Restaurant Management. The Maggiano's experience is crafted by leading men and women directing service staff, maintaining cost control, planning a menu, and maximizing profitability of the restaurant. Our manager's make the difference at Maggiano's
Maggiano's Little Italy is proud to be an Equal Opportunity and e-Verify Employer.